Our day today came to a conclusion with a visit from none other than the one and only Elyse – and her special guest star assistant, Mom! The occasion was not to dress up in a turkey costume and get some great Thanksgiving portraits, nooooooo…instead it was continuing the tradition of being an Otis & James Senior (which is really not as glamorous as it sounds)!
The cavalcade of Senior Fun just kept on a-rollin' through the ol' studio (apparently I've been spendin' time raftin' down the ol' Miss), and Elyse kept our streak of working with the most fun Seniors possible alive alive (that sentence does, in some weird way make sense.)
We thank both her and her lovely assistant for making the trip to see us today, and we look forward to the conclusion of our shoot once we get a little more sun in the sky, and snow on the ground. But for now, take pride in the work that we have done so far, because it's sweet, and it's all because of you – Enjoy!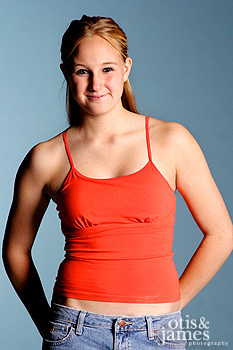 All Images ©2005 Otis & James Photography