Ain't nothing like a good pair of bibs, some christmas ornaments, and a whole lot of sweetsweet adorableness to make the FunCenter come alive! And, our man Benjamin brought all of that and a little more as he visited us again (this seemed to be the week which brought to us the return clients…indubitably!) for some totallyawesomeholidaysnaps!
Benjamin came to the FunCenter, tore it up, put it in a box, sealed the box up, sent it around the world, got the box back, opened it up, and put it all back together, and this time it was better than it started before he originally tore it up.
That's how much he tore it up.
Dig?
Alright. Now that we're all on the same page as far as how awesome the one and only Benjamin was (there are many more things that I will have to get you up to speed on, but in time…in time), it shall now be the time that we give thanks to Benjamin and his entourage (Pa, Uncle & G-Ma) for stopping down to the FunCenter on an evening so fine!
We had a wonderful time, and as a treat, we'd now like to stop all of this gibberish writing and get to the part where you all sit back, and behold the sweetlysweets that are/is (not quite sure which I should go with there, so I'm going to give you both) Benjamin – Enjoy!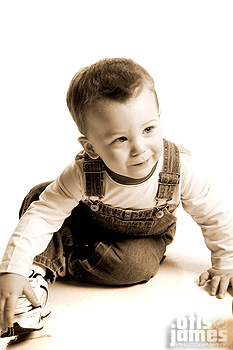 All Content ©2006 Otis & James Photography