As we traveled through time and space in the o&j WayBack Machine (even though I haven't mentioned for a long long time, I use it quite frequently, and it is usually ticketed every day on Main Street), next up on our sweetstops was the time that we had the goodgreat pleasure of working with none other than The Family Erickson!
Hip Hop, Hooray! For our time with this wonderful family was totally and completely awesome, and filled to the brim with nothing but good and great incredible times for one and all! Well, I guess that I can't speak for everyone, because I didn't actually do an exit interview with the whole family (most people aren't really all that keen on my 275 post session questionairre), but we had fun, and that counts, right? Heck yes it does!
Many thanks to The Family Erickson for stopping down to the FunCenter for Fun on a day so wonderful, and to my faithful bloggerites in your blogger villiages making your trinkets and toys – Enjoy!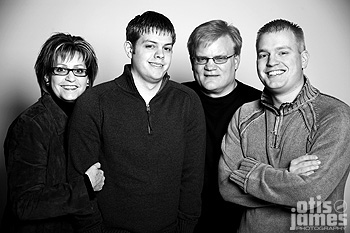 All Content ©2006 Otis & James Photography