Well, well, well. Where should I begin with Megan & Josh. It seems like I have known them my entire adult life. It seems like we have met before. In fact, every time that they stop into the FunCenter I am convinced that I am their long lost friend, or that we are shooting their wedding (which, as it turns out, we are not, because there is no wedding…repeat, there is no wedding, but I always think that we have, or we are, or we might be, or we might have been, but then again,the 1990's were pretty rough on me, so you will have to forgive my lack of 'mental credibility' as it comes to these thoughts), or that we have worked with them before, or something. Seriously, it's always Déja Vu (the feeling that one has seen or heard something before, as is stated by Merriam-Webster) of the highest order.
Alright, where were we? Yes. FunCenter. Megan & Josh. Pictosnaps. OK. It's all coming back to me now. So, I tied a tie, they went on back, and the magic began. Simply, it was magicalfantastical, and need I say more? Well, the answer that you come up with in response to that statment is not really of any consequence, so if you managed to come up with some sort of an answer, I'm going to ask you to forget about it, in fact, forget that I ever even asked the question and let us instead think of the glory day, the golden olden days of not so long ago, the days when the doors of the FunCenter opened up and we welcomed to our incense filled lair the one and only Megan & Josh, and they came here to show us just how it is that you take sweetlysnaps.
Megan & Josh, my friends, you were successful in your mission. You came in, and you rocked. For that, we are thankful, and we wish that every day could be Megan & Josh day, but it is not. Because if it was, it would be too much of a great thing, and we would get used to it and take it for granted, and it wouldn't be as special as it once was, and we don't want that to happen, so we will be content, satisfied with having just one (for the time being…2008 is booking quickly) Megan & Josh day, and using the samplesnaps just below to remind us of the greatness that once was, and will be once again. Well, having blown my own mind with this post, I think it time to give MuchLove to one and all, and to my peeps keeping it real in the Land of Blog – Enjoy!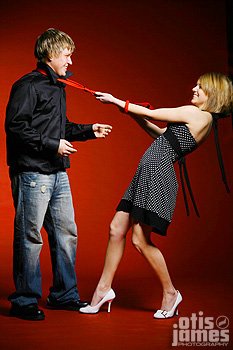 All Content ©2007 Otis & James Photography