Once upon a time, not so long ago, the O&J crew wondered "if only Kayla & Tyler, the most bomb diggity of all bomb diggity siblings would stop by the studio, the FunCenter would truly be complete." Amazingly, with a stunning turn of fate, the two asked us to take some photographs.
We were beyond ecstatic.
We awaited their arrival with gleeful anticipation. Everything needed to be perfect. Kinzo scrubbed the studio with a toothbrush for days; Queen James practiced her index finger/shutter button skills for hours on end. Benjamin D was chained up because he was so thrilled, and Otis even showered.
At long last the day arrived, and as you can tell —
they rocked it 434% more than we expected. If
you don't believe me, have a look for yourselves,
and as always —
Enjoy!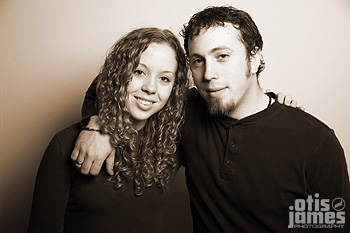 All Content ©2007 Otis & James Photography