Now, if the previous TEN blog entries haven't melted your face off yet, I'd recommend shielding your face with a large sauce pan, suitcase, or lego construction. (On second thoughts, I don't believe any of those would make good devices if one's face was to be "melted off." I believe there are special Haz-Mat suits for that kind of thing, but we aren't familiar with those fancy things, we just take good old-fashioned pictographs. Then again… there was a time when Haz-Mat suits were required at the stu-stu-studio, but that involved beef and water and the chances of someone's face being "melted off" were minimal). Anywho,
if you have any facial protection, now is the blog to get it out!
"But why Mr. Blog Man? What sets this entry apart from the others?"
Well my dear bloggerites, that's easy, because the previous ten entries didn't feature the one and only (or in this case two and only) Addison & Gunner!
Apparently they heard that the FunCenter was the place to be these days, so they came ready for a photo shoot of epic proportions! They of course had pep in their step, and groove in their move, but they definitely knew how to have a good time. Fun was had by all and MuchLove to Mom and Dad for coming down to the studio too and hanging out with us!
Thank you Addison & Gunner for a crazy good time!
Enjoy!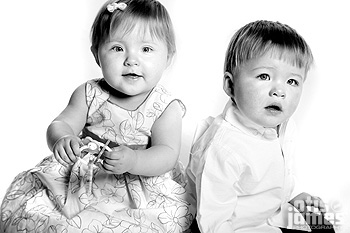 All Content ©2007 Otis & James Photography