Bling bling bling and blog blog blog! Milo is back bloggerites! And how better to announce my return then with a Crime Rate in Iowa Bliggity Blog! We over here at the FunCenter were twiddling our thumbs (that means we were working VERY hard) when we thought to ourselves "how could we liven up this overcast afternoon of gloom & doom?" So, one thing lead to another, and before we knew it… the men… the legends… the ultimate power group that is known as CRIME RATE IN IOWA was upon our door step.
If Crime Rate was The Power Rangers, they would have used Megazord to kick some major monster… butt. They showed us the meaning of words like "ohmygoodnessrockmysocksoff, puttingthedreamindreamcathcher, and tearingituplikeits1992." Crime Rate was the icing on a delicious bundt cake… they were the radiator on an engine (meaning steamy) and the snap! in the phrase "snap! crackle! pop!"
I have chosen three words to describe each member —
Kevin = cellular, whippersnapper, funk
Kody = bang, floor, sweater
Corey = whoa, neat-o, neon
Cody = fire, concrete, fish
Isaac = pretty, nerd, shwazaam
Stacy = bloop, oops, cup
But I have to go now, so grab some po'corn, a close friend, and some blankets and snoogle up with Crime Rate in Iowa.
Enjoy!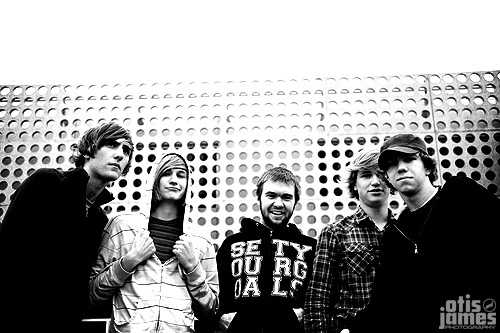 All Content ©2007 Otis & James Photography