Giddyup partners, 'cause we're about to head out on the great trail ride to a place called the FunCenter Cirlce K Ranch (the brand looks like a clown with a K driven through its head…not the best logo, but we only had $38 to spend on it…oh well) for some good ol' fashioned cowgirl pics!
Whoa. I'm not sure what I just typed there made sense. You see, I'm from a land called the 'Twin Cities', and even though I've been trying to assimilate myself to the culture I have been surrounded by for the past few years, I just can't get around the fact that when I put a cowboy hat on, I just look…well…not natural would be the kindest way of putting it (there is a Ma'am by the name of Emily, or Lou Lou – if you like – that can testify to the truth of this statement.)
Now Molly, well…when she puts the ol' cowgirl hat on, it's a natural fit! Molly & her lovely assistants came down to FunCenter Circle K Ranch the other day for some sweetlysweet cowgirlsnaps, and I'm here to report back to all of you good peeps out there that she was an absolute dream to work with!
Our time together was filled to the brim with smiles, laughs, Benjamin D's, and even a couple of Jenny C's (actually only one, but who's counting?) I think that we should take this sentence and let Molly & Assistants know what a pleasure it was working with one and all, and how lovley the snaps are! But, do I really need to tell you that they were lovely when the samplesnaps are only a word or two away? Heck No! So, sit back, get a cup of joe, warm your feet beside the campfire, and – Enjoy!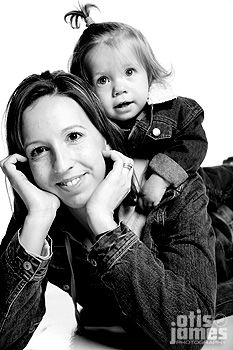 All Content ©2007 Otis & James Photography