Oh, hello there my dear bloggerites! I come to you today with a wonderful story about an even more wonderful family! A week or so ago we found ourselves in the land of B-Town (and, for all of you squares out there, that means Bismarck.) And, since we found ourselves in this land so B, we thought that it would be a great time to visit friends of o&j, The Family Scott!
We drove here and there, to and fro in search of the parfect pictures, and we finally found a spot worthy of this lovely family! Now, I could continue typing here and say things like, '…the weather may have been cold, but the love from this family kept us all warm!', but – even though it's true – I fear the Velveeta police would arrest me for a flagrant (not fragrant) violation.
Instead, I will just now give a big ol' o&j thank you to this wonderful family for making time for us, and to all of my faithful of the blog sitting in front of your digital campfires – Enjoy!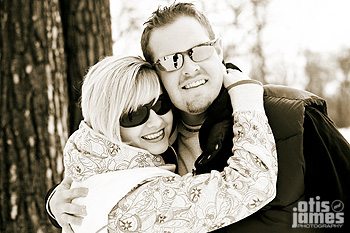 All Content ©2008 Otis & James Photography