And the hits just keep on coming, one right after another at the Otis & James Fun Center for Fun & Fun Addiction (O&JFCFF&FA…now nationally accredited…'We Don't Treat Addictions To Fun…We Encourage Them!'), and next up on our Cavalcade of SuperStars was Courtney & Mike!
The decided to stop to our little section of Main Street for some totally awesome e.pics (please don't tell me that I gotta tell you what this means…alright…just this last time…for all of you squares out there it means 'engagement pics'…I swear, you gotta stay hip, don't make me repeat my hipster slang!),and – rest assured my friends – some totally awesome e.pics were exactly what they got!
Now, I could sit here and tell you that the reason why their pics were so sweet was because we're just that good, I mean, we're otis & james, yo…dang. If I were to do that, however, I would be lying. The reason why their pics were so good was because they were so good! Folks, you heard it here first. The reason why is not because of us, it's because our clients know how to rock. Straight up. That's why we have the pre-session 'rock it up' screening test to see if you're eligible for the FunCenter. Enough about us, back to the story here.
Man oh man oh man, gotta give the MuchLove to Courtney & Mike for coming all the way from cities so twin to visit us, and I gotta tell my good peeps of blog and anyone else out there that happens to be stuck reading this – Enjoy!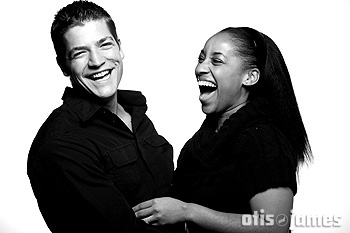 All Content ©2008 Otis & James Photography