This past Sunday morning, we got off to an early start (far earlier than normal), with the so fresh & so clean Nate & Tara. They were all bright eyes/bushy tails (whatever that means), rip-roaring/ready-to-go! They were awesome, and we thank them for finding the time for their engagement photographs. As soon as we got done, Nate was off to the land of sunshine and oranges. We look forward to their wedding – they are great! On with the pics – Enjoy!**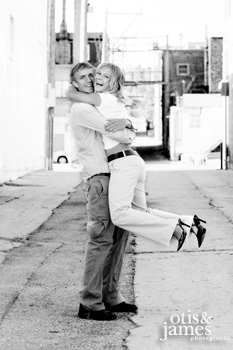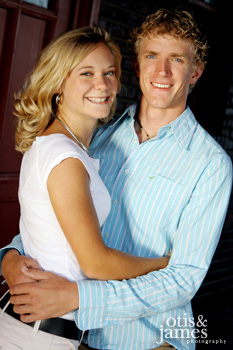 All Photographs ©2005 Otis & James Photography
*Special thanks to J.Kole & B.Guy
**For those of you counting, this was the last exclamation point in a post that was filled with them. I find that it really conveys super-excitement. e.g. – Sweet. Sweet!! In the first sweet, there is a hint of Generation X sarcasm. In the second sweet, there is a true feeling of excitement, or jubilation.
Let the exclamation points fly!!!!!