Our Saturday kept on keepin' on, and next up was a visit from super-deluxe sisters, Heidi & Megan!
Even though good ol' Otis & James looked like two deer caught in headlights when they walked down the Red Hallway of Anticipation (RHOA) and into the inner sanctum, we soon realized that we were in store for a great shoot – as these two were sweety-sweets to work with! Sweety sweets are sometimes known as double-sweets, but either way it's sweet to the power of two, with a few more just added for good measure!
Again, they were awesome, and we gots ourselves some pretty sweet snaps. But really, don't take my word for it, look at the pics – Enjoy!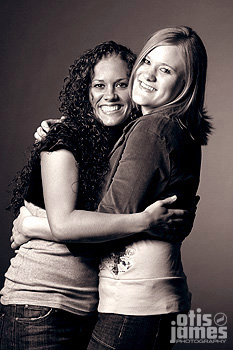 All Content ©2006 Otis & James Photography