Bringing our big day to a close on Wednesday was the lovely couple, Nathan & Nicole!
They warmed up the winters night (is that a cheesy cliche or what) with their playful ways – uhhhh…that sounds kind of creepy, but rest assured again fellow bloggers, as their was nothing but good times going on!
Again, let me be clear, these two came to the studio and we all had a great time with this fantastic couple! The photographs were great, and it's because the people in the photographs were great! We thank them for taking time this evening to come and visit us, and would now like to offer up some pics from the night – Enjoy!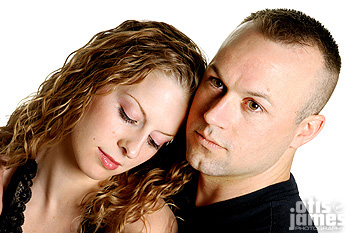 All Images ©2006 Otis & James Photography