Otis & James made a rare Sunday appearance for the occasion of meeting up with our new friend, Cameron! He, along with his faithful peeps he likes to think of as Ma & Pa stormed into the Superfunphotocenter for some sweet sweet AM snaps!
We had a great time working with this young man & his fam. He rocked up the tractor, raged with the keys (and was even given the keys to the Otis & James Apartment compound, the location of which will never be known – not even to my fellow bloggers), and all around just straight up tore it up. Two up's, almost right in a row. Now that's some crazay stuff.
Big thanks to Cameron, Mom & Dad for making time for us on this beautiful morning, and we would now like to go to the highlights – Enjoy!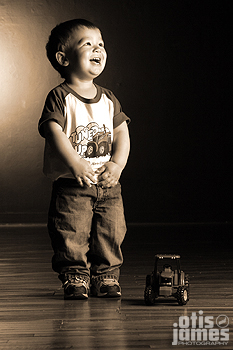 All Content ©2006 Otis & James Photography