There have been songs written, references made to, and all sorts of other things that relate to the lack of love there is for Mondays. Nobody seems to like them. The weekend comes to an end, and instead of a fresh start, it seems that people view these days with a dread.
Now me, I'm not all a hater of the Monday. I've never really had..actually…I've never had a job that's Monday-Friday, with two days of rest in which you can do all that weekend sort of stuff (go to the cabin/mow the lawn/catch a ball game/whatever.) I've never had that sort of thing, so I can't really relate to the whole lack of love that there is for this day. Me, personally, I have it in for Tuesday. Dang you, Tuesday. I know what you're up to, and someday I'll show the world the truth about you.
But for those of you that don't have the love for the Mons (again, this is the hip new abbreviation), I present to you a lovely couple that just happens to be called Jeremy & Chelsie! Now, you see, they came to the studio this fine morning (closer to noon, but still considered early A.M. ((and I'm not talking Amplitude Modulation)) by our standards) for some sweetly sweety sweets Engagement Photo-Graphs!
Bear witness, y'all – they were working it like a Friday. Like a Friday Happy Hour, no worries in sight – nothin' but love for one and all! What does all of this stuff that comes in the form of somewhat but not quite linear form mean?? It means this: they rocked, and we could think of no better way to start the week! Lot's of thanks to this lovely couple for coming on down to the FunCenter, and we would now like to offer up some proof from the festivities – Enjoy!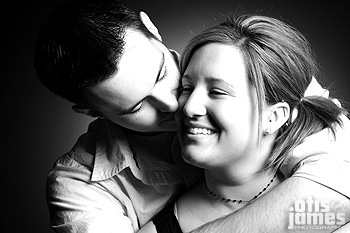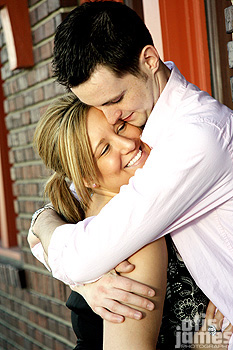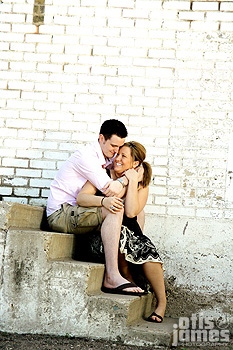 All Content ©2006 Otis & James Photography