It would appear that we have found the person that can fly.
I don't know who it is that we should notify, but this – at least to me – seems like pretty big news. There are all sorts of people that can walk, or run, or sit, or stand, but I only know of this one that can fly. And there are like, 100,000 people out there in the world, and to be the only one that can do this is some pretty crazy stuff. Like, the odds must be one in a million or something crazy like that. I mean, I'm not mathemetician or anything, but I think that my estimate may even be a little low.
So, I'll just leave it up to you, the collective you that is out there, and not currently sitting at my kitchen table, to figure out what to do. What I am gonna do now is thank Ryan for stopping down to the FunCenter, and for being a gem, a real gem to work with. And seriously, Ryan, when was the last time you were called a gem? A'ight. Let's forget all of these words (they are all disposble, you can't take them with you when you're done), and get to the snaps – Enjoy!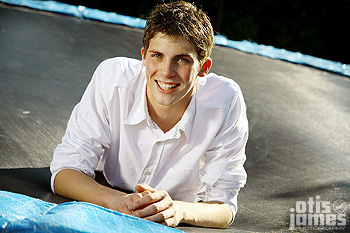 All Content ©2006 Otis & James Photography