Why do the birds sing…why do the cars honk…why does the sun always shine on us…why are our Seniors so awesome?? These are the questions that we keep coming back to time and again, and I'm not sure that I'm ever any closer to getting an answer, as some questions are best left ultimately pondered, and never truly answered.
It is again, during our time with the totallywonderful Lauren that we pondered these questions…well…perhaps not all of the questions, more like we just pondered the 'why are our Seniors so awesome' question. Because, it would be, like, a total waste of Lauren's time to wonder about cars and their horn usage during her shoot, I mean, it's a good question, but there is a time and a place for everything, now, isn't there.
Well, I don't even know where to go from there, other than to say that we had a wonderful time working with this lovely and talented Senior, and we wish that the session could have lasted forever, but we haven't worked out the price for that option yet. So, muchlove to Lauren for being so awesome to work with, and to all of you all of you all of you all out there in the land of blog – Enjoy!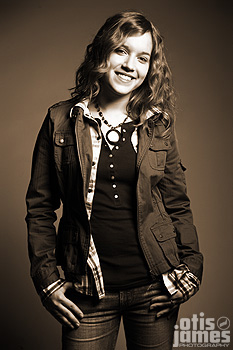 All Content ©2006 Otis & James Photography