The Otis & James Train of Holiday Love (O&JTOHL), not to be confused with the Holiday Train (we're still in the middle of bitter litigation over that one) kept on a rollin' through the FunCenter for Fun, and this time our passengers were none other than The Family Kubas!
Now, I've mentioned this before, but The Family Kubas warrants another mention of this phenomena, which is families that are incredibly good looking, and take wonderful looking photographs together. Seriously. How do they do it?
In every family photograph that I personally have been part of, it appears that one or more members of our family are experiencing some sort of deep pain, akin to being hit with a cattle prod, or having some sort of a cruel medical procedure. Well, except for me, who was usually wearing ill-fitting clothes and had my patented smile of fangs and red cheeks. As I said, the only feeling that would come from my family photographs would be painful medical procedures, which is why when I see groups like The Famuily Kubas, I wonder what their secret is?
Do they practice? Have they been in training all year? Do they have some sort of a 'photographic posing coach' that has had them in training? Do they practice smiling? What? What is their story?
I guess that these questions will just have to remain unanswered, and perhaps it is better if the are, because, some things are better left unexplained. We shall just accept them for what they are, which is a good looking family. And that's that.
Many thanks to The Family Kubas for stopping down to the FunCenter for their supersweetholidaypics, and to all of you peeps just a sittin' out there in the land of blog waiting for something to do besides wash your deck and vacuum your car – Enjoy!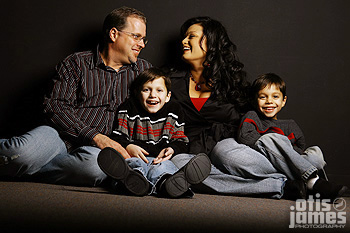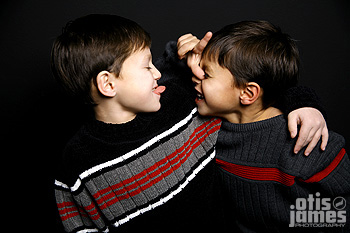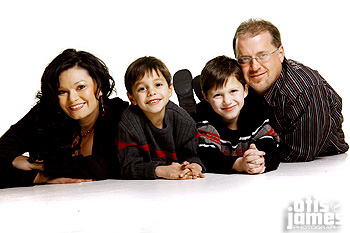 All Content ©2006 Otis & James Photography