Greetings, my People of Blog!
As most of you already know, during this past week our studio relocated one block south from its former location to 17 South Main Street. This move had been a long time in the planning, and the final outcome has far exceeded any of our original expectations!
I'm sure that some of you, our faithful bloggerites, may be wondering why it is that we would want to leave our old studio. Well, I'll just say this. Stop by and visit our new studio, and you'll immediately understand. We now have an incredible street and storefront presence that was never possible before. Quite simply, the new studio is beautiful, gorgeous, stunning, and any other number of adjectives that mean 'totally rocking.'
Our new studio has been designed to meet our needs. Everything, from initial contact with our clients, the shoots, reorders and pickup – all of this will be far more streamlined than was previously possible. In short, the FunCenter has become a mean, lean, fighting machine; capable of destroying anything that enters its path. But it won't. Because it's the FunCenter, and by name, it will only have fun. So, instead of seeing it reign fiery destruction upon Main Street, you will be more likely to see it wearing a tie-dye & flip-flops while dancing to The Grateful Dead. That's the FunCenter we know. But I digress. Let us look at some sweet snaps from the new space.
:: click images for larger ::
We will be having a Grand Opening that will coincide with our Senior Open House! This will be Sunday March 11th, from 12-6. We invite you to stop on down and take a look at the SweetlySweets that is the new FunCenter. Also, if you are a graduating 2008 Senior, you will most definitely want to stop down that day, as this is the day we will be opening our calendar for booking summer appointments.
I would be remiss if I didn't mention anything about our former studio space. It was a great space for us to be in, and it came along at the right time. We began operating in that space in September of 2005. It seems like a lifetime ago now, everything has grown and changed in ways we could have never predicted, and being in that space was what allowed these changes to happen. It was, however, not the building that was paramount to this growth.
It was you!
The FunCenter is not four walls. It is what happens when the worlds of Otis & James and our beautiful clients collide. There is a song, by Tom Waits called A House Where Nobody Lives, that expresses what I'm trying to say:
'I have all of life's treasures
And they are fine and they are good
They remind me that houses
Are just made of wood
What makes a house grand
Ain't the roof or the doors
If there's love in a house
It's a palace for sure
Without love…
It ain't nothin but a house'
Indubitably!
Without love, the FunCenter ain't nothin'. And don't you forget it!
We had a good run at the former studio, and we wish the next occupants of the space nothing but good fortune and good vibrations! There were beautiful memories in that space. It was within those four walls that I first met some of my best friends. There was much much much laughter, occasional gnashing of teeth, a few tears, many hugs, some good parties (with the occasional special guest appearance by the MPD), and love. LOVE!
For me, personally, the old studio was the last place on this big ol' Earth that my Dad visited. As many of you know, this past year he moved on to the big reunion in the sky, but before that, he had one more stop…and that was to the FunCenter. It was the last memory of me Daddy outside of a hospital, and even though it was incredibly difficult for him to do so, he wanted to see how the studio was looking. He was proud of what we had done there, but I know that he's lookin' down at what we've done at the new studio, and he's beaming!
The memories run deep, and they are not just professional, they are personal. There is no way we can do what we do without being fully emotionally invested in our work. Either we can come here and punch a time-clock, or we can be passionate about it. Since I've never been able to show up to work on-time (ask Bill or Kacie at Rainbow for verification on this), I'll stick with being passionate. We all will!
Well, enough of all these trips down Memory Lane and Sappy Avenue. We got work to do. The future is wide open, and we can't wait for it! We know you'll be there, side by side, as we create oodles and noodles of new incredible memories!
MuchLove!
OneLove!
o&j

The James & The Otis (and behind us, FunCenter!)
:: our faithful associates ::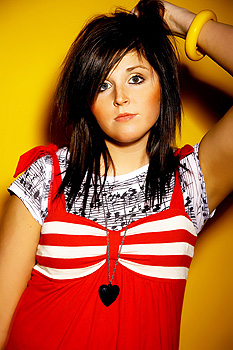 Kinzo!

Benjamin D.!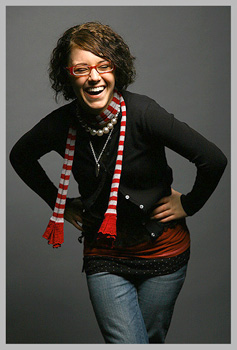 Jennaroo!