There was a time, and I'm going to say that it wasn't all that long ago, when the Empire of Otis & James had the GoodGollyGreatAlmighty pleasure of working again with the one and the only, the ever-lovely, Holly!
I don't know why it is that God smiles upon us like this, and gives us the opportunity to work with some of our favoritepeeps (I think that my word 'mashups' as I'm calling them may be entering the totally and completely out of control phase…it was cute for a while, but it's now just starting to get a little on the weirdlyweird…oh man..there I went again…side) more than once, but whatever the dilly-yo is, I'm diggin' it. I said DIGGIN' IT!
Alright, sorry about that all caps freakout…I've been trying to avoid over-use of the caps lock key, and I think I've been doing well with this, but my use of the hyphen and parentheses are both still totally out of control. Again, I digress. We are not seated at the table of blog to discuss punctuation, we are instead here to marvel in the glory that is all things Holly, and her last visit to the FunCenter!
As is always the case, we had a wonderous time working with her, and the results were Grade A Top Notch Good Stuff. And that's that! So, I suggest that all of us put away any other thoughts other than marvelling, sit back, relax, and prepare for the glory that is Holly – Enjoy!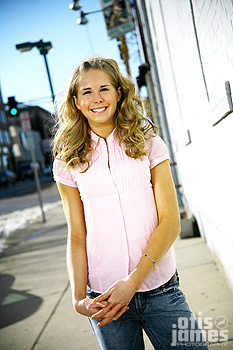 All Content ©2007 Otis & James Photography