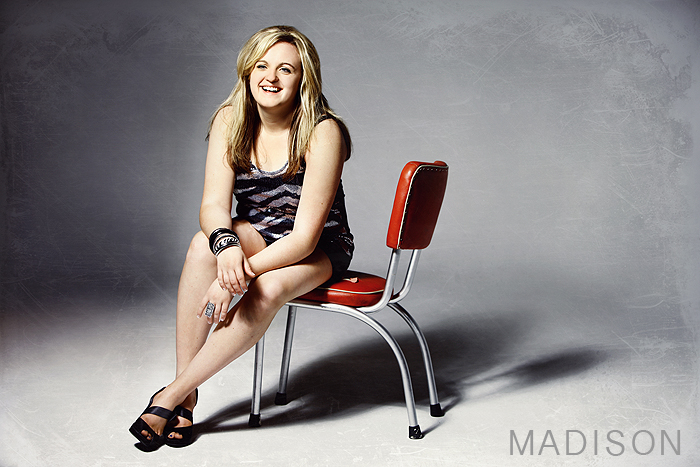 Holy heck, anyhow.  First of all, I can't believe that I just used a term that makes it seem like I was a script writer for the movie Fargo, and second – if we had to look at that flood blog from Eb's for one more day, I would have thought that the only purpose that we served was to promote an Irish pub.  Which isn't our purpose.  Turns out we're a photography studio.
So, in keeping with that idea that we are indeed a photographical studiomagical, I do believe that it's time that we start showing off some of what exactly it is that we have been up to this summer (besides flooding and all the fun that goes with it.)  Turns out we've actually been very, very busy taking magicalfantastical pictosnaps on an almost non-stop basis for the last three months!  Who'd a thunk?!
For example; on a day that wasn't all that long ago the doors of the FunCenter for Fun and What Not opened up, and in walked the ever-lovely Madison!  She wasn't just stopping by to say hi either.  Nope – she was here to have her senior pictures taken!  So, good ol' Otis (that's me) and his trusted cohort Sammy (that's not me) rocked and/or rolled this whole thing up, and the results were fantastic!
So much so that I can think of no better way to start off our first Senior Portrait blog of the season (yes, I know it's almost September) than with this wonderful lady!  Before we go on to the good part (the part where you look at the pics and get all happy inside), we gotta give a huge MuchLove to Madison for giving us some of her sweet & precious time!  And to you, our wonderful peeps of blog – Enjoy!