Today was all about cleaning the windows. After waaaaaay too much work in order to get the windows clean, they are beautifully clean. I would eat off of them.
To the local professional window cleaners who said it could not be done, I offer a bold 'Ha! It can be done!' You just have to know what you're doing (as if I had a clue).
Proof of a clean window – Look carefully and you'll see me, and a caraffe.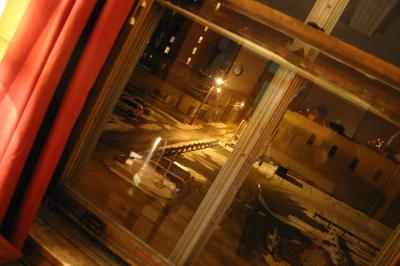 We've also added a short presentation about how to find our new office on the Contact page. Click the link labeled Movie of Office. It requires the Quicktime player, or as I like to call it the QT Playa (props to Becca Joy).
And Ali stopped by.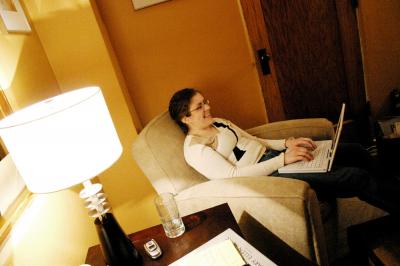 All in all a full day.
Otis Out.