We were lucky tonight to conclude our day with Heather and Jamie (easy to remember his name as it is the same as Jamie's.) They were gracious enough to let us borrow them for a while this evening, to continue our test with motherhood. They were both so easy to work with.
Jamie and I (my Jamie) were talking today, and both of us realized how grateful we are that we have the opportunity to work with so many truly wonderful clients. More often than not, we are able to be at such ease with our clients – it does not seem like we are peforming a service, it instead seems like we are just spending time with old friends (albeit friends that we are constantly photographing and they are paying us to do so.) It makes our job so easy, and makes the day fly by to work with such an awesome group.
Well, that trend continued tonight with Heather & Jamie. We had the opportunity to spend time visiting with them, and they were gracious enough to share with us some of their pregnancy experience. I know that you can read all about the 'miracle of childbirth', but sometimes the only way that it can all be described as is in that term – miracle. Heather & Jamie went through much to get to this point, and we were lucky enough to capture this moment in time for them. They may not have another opportunity to experience this, and thus these photographs were all the more special.
Thank you for letting us be a part of this time, and for working with us – and to all of our clients; thank you for being so good to us!
otis out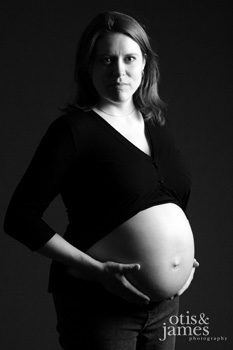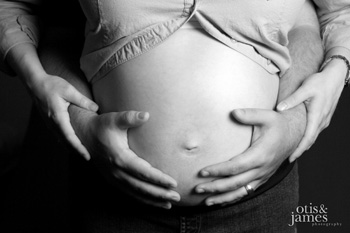 All Images ©2005 Otis & James Photography