This handsome young gentleman strolled into our studio this morning on the occasion of getting some sweet one-year snaps! He is a natural at this – a total pro. All we did was turn the cameras on, and he pretty much was the artistic director for the shoot.
He even brought along a talented and lovely assistant (Mom), that helped make this shoot super-sweet. Not only did he bring out all of his best studio moves, but he also gave us a show on the jungle gym, and showed off his sweet moves on the slide!
Congrats to Blake on the big 1 – and here's some pics from the morn – Enjoy!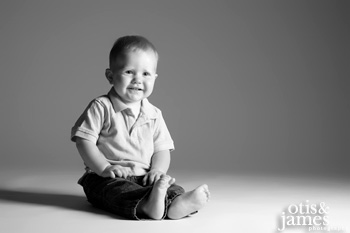 All Images ©2005 Otis & James Photography