One week ago (actually as I write this it's like one week and a day, but who's counting at this point), we at Otis & James had the great honor of working with our man, Ben!
You see, we thought that we would build up the suspense to a fever pitch in posting his snappy-snaps in the blog, and I think that we have achieved our mission. So I will waste not a minute more, and will now cut straight to the snaps (well, first I want to extend a big shout out to both Ben and his faithful and trusty assistant ((MOM)) for all of their hard work, and for the great time we had) – Enjoy!
Oh, and one more thing – let's hear it for Ben in managing to fit not just one, but three cars in the studio. Skills. That's all I have to say to that.
Skills.
And now – Enjoy!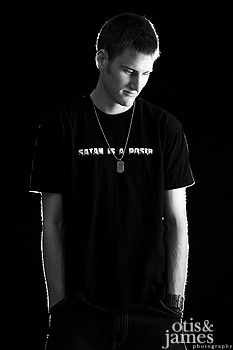 All Images ©2005 Otis & James Photography