This past Saturday we got off to a great start, and it was made possible by the addition of our friends Erick & Amy stopping by the studio (with help from Otis & James regular Hope) for a special early morning (10:00 AM is still considered to be early morning, isn't it?) edition of engagement portraits!
We are going to be working with this dynamic duo in just a few quick months, and judging by their work today it is going to be a blast (if we can control Hope, that is…) 🙂
This wonder-liscous couple set their amps to eleven, and commenced full on rocking. In fact, I'm just going to stop all of my crazy talk and just move on to the snaps from the day – Enjoy!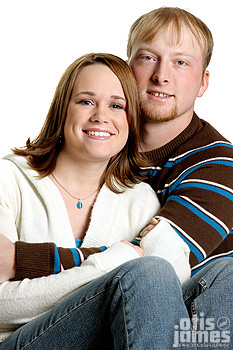 All Images ©2006 Otis & James Photography