It was with great joy that we yesterday evening that the O&J Superphotocenter welcomed long time friend of O&J Becca and her wonderful fiancee Luke to our little world! The reason, engagement photographs!!
It just seems like yesterday that our little Becca was still in high school…oh how time keeps on tickin'. You see, in our former pre-O&J lives (we haven't always been the crime-fighting super-heroes that we are now), we had the great pleasure of working with Becca in the ol' photo lab (shout out to all our past & present RPL peeps – HOLLA!!) Much has changed since those days, but one thing that hasn't is Becca's warm & friendly personality – and it would seem that she has found a man by the name of Luke that shares these same traits with her!
It was great to meet Luke, and it was totally awesome to be taking their engagement photo's! We want to thank this wonderful couple for coming down to the studio and paying us a visit, and we would now like to offer up some snaps from our time together – Enjoy!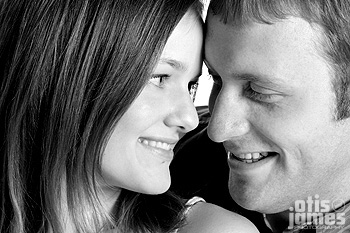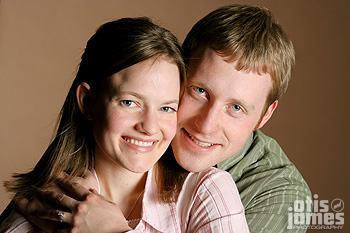 All Images ©2006 Otis & James Photography