Yesterday evening the Otis & James Center for Scheduling Corrections (O&JCFSC) opened up the doors to welcome none other than new friends to Otis & James, Ash & Rachel (along with a special guest) for some super-sweet Engagement/Family style snaps!
This wasn't the first time that they came down to the studio to get this goin', but seeing as how we were in the state this time, I think that it was the best time for them to come (we don't know how Brittany would have been with the shoot, and we're not sure that they would have wanted to partake in that experiment.)
They were wonderful – absolutely wonderful to work with! We had a great time, and we would like to thank this great couple for adjusting their schedule, and for coming back to the studio. We look forward to the Big Day, and for now, here's some snaps from the shoot – Enjoy!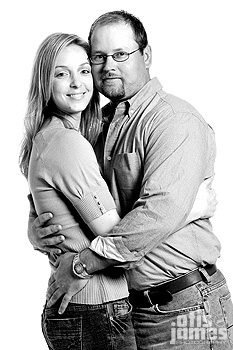 All Content ©2006 Otis & James Photography