Three cheers for Thin Lizzy references. Hip Hip!
Our last Friday afternoon (and again, I speak of the one past, not the one present), we were paid a visit from some old friends of Otis & James – we're going back, back, back in time to some of the original clients.
They never stop growing – what was once a baby is now a young man. From what I understand, they will all be going to college this next year. I mean, this is just what I hear from James, as I had to go on a quick trip down to Bismarck for some photo-graphic equipment, and she had to do the shoot solo style.
She swears that they are all teenagers, and that these might have been Senior Portraits. Where does the time go, indeed. Well, it was great that we were able to see them again, and we hope to see them again soon!
Much thanks to the boys (and their always lovely assistants) for taking a little time off from their summer for a visit to O&J Land. But really, when will I stop typing and get to the snaps…what's that…oh yeah, I'll do it now – Enjoy!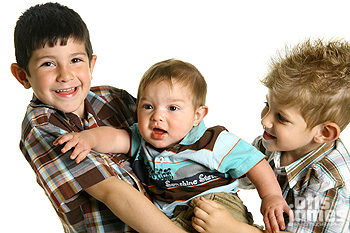 All Content ©2006 Otis & James Photography