Howdy there!
Just thought we'd drop a line, and show you a couple of snaps from our time in Billings! It's my first time this far west (I can hear the mountains calling…calling), and the first time that Jamie has stood so close to the edge of a big cliff (I assured her that if she fell, at least the end would be picturesque.)
Well, that's about it. We'll drop you a line again real soon now.
O&J

Photo I Landscape Portfolio Candidate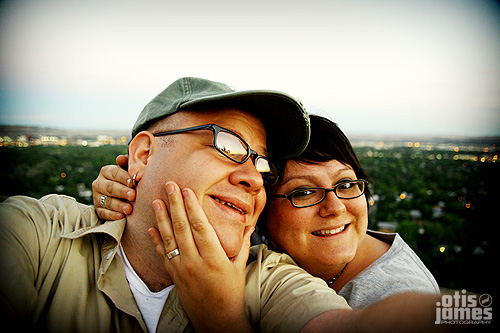 Ahhhhhhhhhhhhhhhhhhhhhhhhh…etc.

Jamie's got the whole city, in her arms!

I feel pretty and witty and bright!
All Content ©2006 Otis & James Photography