Why waste a bunch of your time with all sorts of crazy words. We've all done that trip before, you have to wade through all sorts of my gibberish, just so you can get to the sweet sample snaps, your patience eventually being rewarded, but often times a feeling of 'Is the mad writing really worth it?' creeping across your mind.
So, I'm not going to do all that with this one. I'm not going to go on and on about how totally awesome T (you can call him Travis, if so desired) was during our shoot. I'm not going to brag about how when it came time to deliver the goods, T did so like a total and complete rock star. I'm not even going to say anything about how sweet the snappy snaps look.
Oh no, this one is going to be different. It's going to be a short and sweeet post, skipping all of that hoo-ha in favor of something much more clean, much simpler. So, I ask you now, are you ready for it?
Here goes.
T. Straight up. Rocked.
And that's all I'm gonna say about that – Enjoy!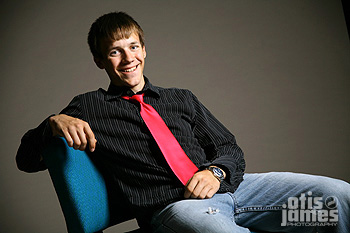 All Content ©2006 Otis & James Photography