At some point during this past week (remember, my readers of the blog, specifics in regards to space and time in the blog has passed from relevance to another area that might be called 'irrelevance', if you are so inclined to words to such things) the doors of the FunCenter opened on up, and we had the good fortune of welcoming Cheryl & Lowell to the never-ending party!
They came in, and showed us how it is done. Just that simple. We didn't have to tell them anything, we just put the camera on a tripod, and let them turn on the magic. Dang. Now that's good.
We cherish shoots like this, where our clients have supreme confidence in their abilities to rock the socks off of any and/or all photographs that will be taken! We would like to thank this lovely couple for making some time for the FunCenter, and to all of you out there in your comfortable abodes in the land of blog – Enjoy!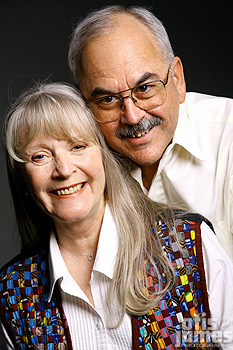 All Content ©2006 Otis & James Photography