Now let us all sit back and relax.
Take a good breath in, and breathe out.
There…do you all feel bettah?
Good!
Because I'm here to tell you about a visit from the every-lovely super-couple that we are going to call Nancy & Dave (and, we are going to call them this because these are the names that they have chosen in life, and it only seems appropriate that we would call them by this), and about how they decided to come down to Ye Olde FunCenter for some SuperAwesomePostWeddingShots!
They came into our lives, and for the short time they were in the FunCenter, they reaffirmed our faith in all things good, wonderous, and sweetlysweet! We had a totally great time working with this fantastic couple, and we wish them all the best in their life together!
Well, I don't want to get all mushy on you, my faithful people of the blog, so – Enjoy!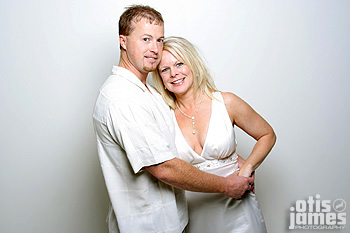 All Content ©2007 Otis & James Photography