Could there be any better way for us to conclude a day that with the return of the gracious and lovely Mikayla, for the conclusion of her Senior Snappy Snaps! We gots a little on the rain/wind/bleak tip the last time that we attempted to go outside, but we were greedy and didn't share with the general viewing audience the goods from the studio segment of the shoot.
No, we decided to hoard them until we had a chance to complete the deal, and this Monday Monday ago we did just that. All of the players were there, and we just picked up where we left off. Except this time, it was all sunshine and birds singing! Well played, Mikayla…well played.
We would like to thank Mikayla and her assistant (Significant Other) for taking a couple of days and opening up a little bit of what we like to call 'O&J Time' (which is strikingly similar to 'Hammertime') for us so we could get some sweetsweetsweetseniorsnaps. But really, is anybody even reading this, or are your eyes just moving blankly across the screen until you get to the snaps? Enjoy!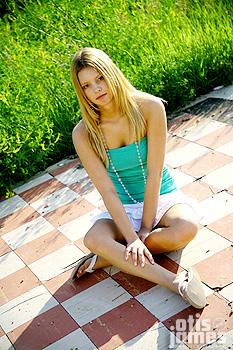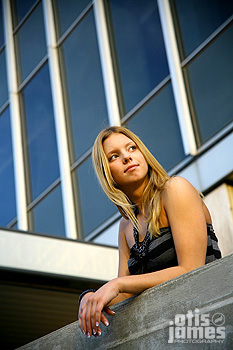 All Content ©2006 Otis & James Photography