Now, you didn't think that we had forgotten about y'all again, did ya?? Ooooooooooh Noooo – we just had to take a little bit of a break and hunker down in the Otis & James Nest of Rest in order to recharge the creative batteries (Duracell, in case you were wondering.) But we're back again…now let's see..where did we leave off…ahh yes…KELSEY!
This Tuesday Tuesday past (that's two Tuesday's ago for those of you playing the home edition) we started up the day with a visit from the wonderfultacular Kelsey – as she (and her lovely assistant) stopped by the studio to make some sweet sweet Senior Snaps (which with a title like that seems like it might be some sort of a food item similar to a ginger snap, but it's not)!
It was a beautiful morning, and guess what – we got some totally righteous photo-graphs of Kelsey, as we visited all sorts of super sweet locations around town! We had a great time working with her, and instead of wasting any more time with all of these meaningless words, we would like to give you some meaningful photo-snaps – Enjoy!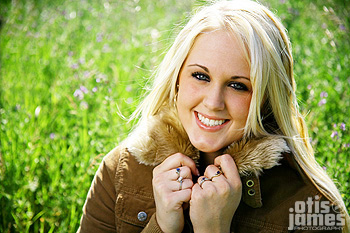 All Content ©2006 Otis & James Photography